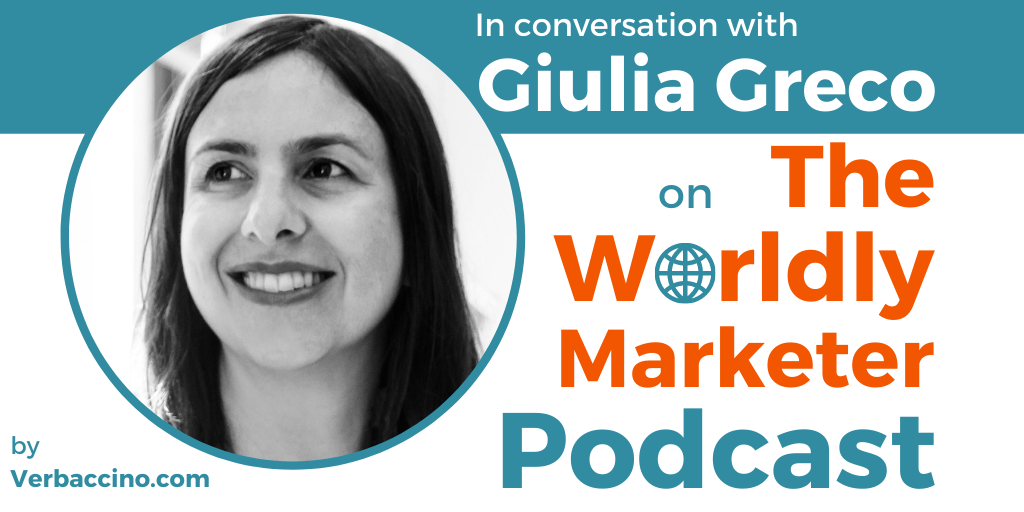 (Length: 48 minutes)
This episode was sponsored by Vistatec.
Giulia Greco is the Localization Programs Lead at Shopify, the leading global ecommerce company headquartered in Ottawa, Canada. Founded in 2006, Shopify is the all-in-one commerce platform to start, run, and grow a business. Its mission is to make commerce better for everyone, everywhere. It now powers over 1.7 million businesses in more than 175 countries, and has over 5,000 employees across the globe. Shopify is trusted by brands such as Allbirds, Gymshark, PepsiCo, Staples, and many more.
Originally from Milan, Italy, Giulia has a background in translation and interpreting. She moved to Canada in 2002, and settled down in Toronto. In 2016, she joined the Shopify team in the role of Content & Localization Manager for Italian, and eventually took on the role of Localization Program Manager. In her current role, she manages the localization operations in the Marketing & Growth team, including video localization, plus several in-country editors, linguists, translators, copywriters and a Language Service Provider.
In this interview, Giulia talks about the role of internationalization and localization in Shopify's incredible growth; the challenge of working with globally distributed teams; the inherent tension between building the company's global brand identity and the need for hyper-localized content; what a minimum viable Localization team should look like; and how, in 2020, the "Shopify Effect" was responsible for $307 billion in global economic activity.
Links:
Find this episode on Apple Podcasts, Google Podcasts, Stitcher, or Spotify!