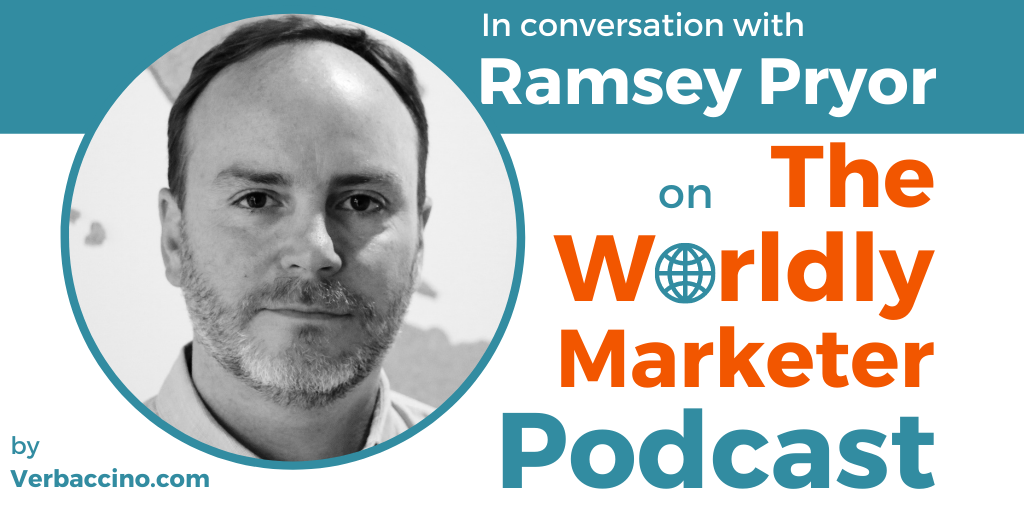 (Length: 51 minutes)
This episode was sponsored by Vistatec.
Ramsey Pryor is the Founding Partner at Port of Entry Partners, a consultancy that helps tech companies conquer international markets. Based in the San Francisco Bay Area, he works with his clients to define their expansion strategy, understand the local market conditions, localize their product offerings, hire world-class talent, build brand awareness, win top accounts, and evolve as a truly global organization.
With a background in Economics, Hispanic Studies, and Marketing, Ramsey has over 20 years of experience working at technology companies large and small. Before launching his own consultancy in 2021, he spent five years leading International Expansion & Sales at Branch Metrics, the third Fastest-Growing Company in North America on Deloitte's 2020 Technology Fast 500 list. During his tenure at Branch, he grew the company's international footprint from zero to over 100 employees and opened 12 global offices across LATAM, EMEA, and APAC.
In addition to his consulting work, Ramsey is a frequent speaker on international expansion, and he is a founding member of International Mastermind, a peer network of global operators from companies including Spotify, Shopify, Squarespace, Asana, HubSpot and other leading tech companies. He also recently launched The International Expansion Podcast, where he talks with industry colleagues about their experiences, learnings, and best practices around taking tech companies global.
Tune in for Ramsey's valuable insights on how today's startups are going from zero to international faster than ever, and how they can manage the inherent challenges rapid global growth.
Links:
Find this episode on Apple Podcasts, Google Podcasts, Stitcher, or Spotify!