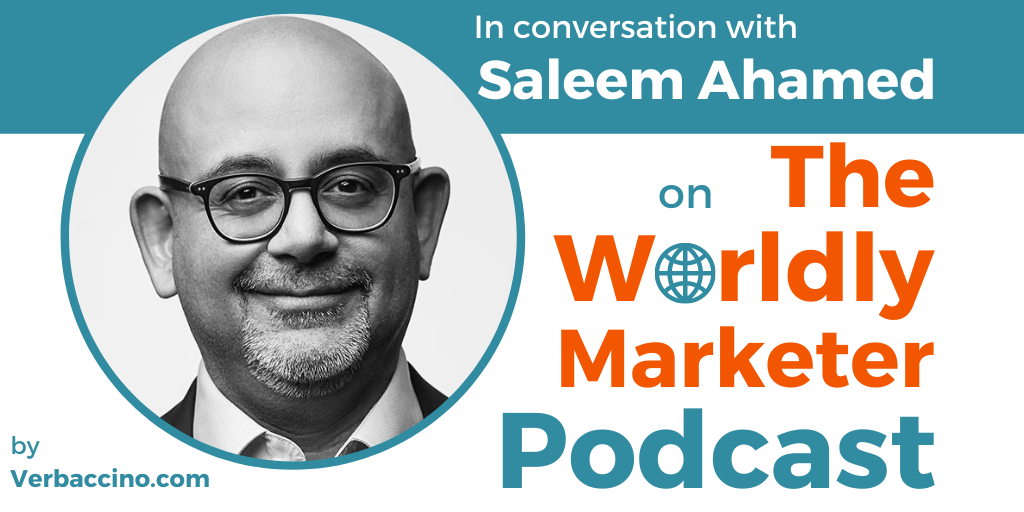 (Length: 51 minutes)
Saleem Ahamed is the Chief Marketing Officer at Plastic Bank, an organization that is helping the world to stop ocean plastic, while improving the lives of those who help collect it. Founded in 2013 and headquartered in Vancouver, British Columbia, Plastic Bank's mission is to empower the regenerative society by building ethical recycling ecosystems in coastal communities and reprocessing the materials for reintroduction into the global manufacturing supply chain.
Currently, the company operates in Haiti, Brazil, Indonesia, the Philippines, and Egypt, and works with over 17,000 collectors. So far, Plastic Bank has stopped over one billion plastic bottles from entering our oceans. That's over 20 million kilograms of plastic waste.
With a background in business and marketing, Saleem began his career over 25 years ago, working for Procter & Gamble in Europe. After more than a decade with Procter & Gamble, he joined Johnson & Johnson, where he eventually became Worldwide Director of Global Strategic Marketing.
In 2012, he decided to launch a business of his own, as Co-Founder and CEO of Silver Health Systems, a valet dental care company. After four years of this entrepreneurial hiatus, he rejoined Johnson & Johnson to take on a series of senior leadership roles – including that of Global CMO – in the company's Diabetes Care division.
In 2019, Saleem transitioned into the Cleantech space, when he took on the role of Chief Marketing Officer at Terramera, a Vancouver-based AgTech company focused on applying AI solutions to agricultural problems. Finally, in early 2020, he joined the team at Plastic Bank in his current position of CMO.
In this interview, Saleem talks about why Plastic Bank set up its operations in the countries where it did, the importance of driving the value proposition through strategic brand management, and how the organization now creates value on multiple levels for different types of stakeholders – from local plastic collectors to multinational corporate partners.
Links:
*As a listener of The Worldly Marketer Podcast, you can use the special discount code wmpodcast to save $100 when you register for GALA's next Annual Conference, happening from April 24-27, 2022 in San Diego, California. Or, if you're planning to attend the conference virtually, you can use the discount code wmpodcastv to save $25 off the virtual rate.
Find this episode on Apple Podcasts, Google Podcasts, Stitcher, or Spotify!