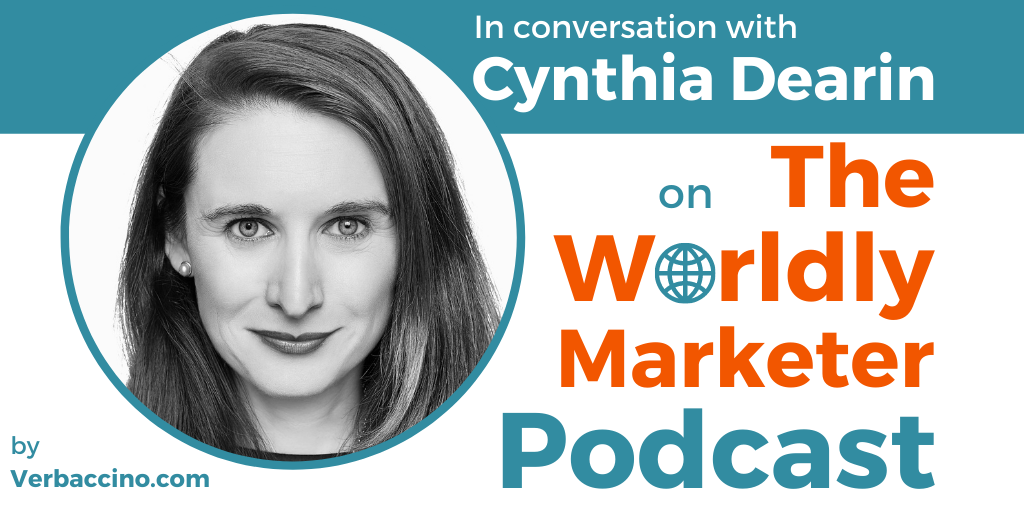 (Length: 50 minutes)
Cynthia Dearin is the Founder & Managing Director at Dearin & Associates, an international business consulting company that helps its clients to access opportunities in fast-growing international markets. I've had the pleasure of featuring her on a previous episode of this podcast, namely episode #174, which came out back in early 2020.
Based in Sydney, Australia, Cynthia launched her consulting firm in 2013, and now works with a variety of manufacturing and tech companies that are looking to succeed in overseas markets. As an extension of her consultancy, she has also launched the International Business Accelerator, which helps SMEs speed up and de-risk their international expansion process, and get their products and services to the world.
From her early career as a diplomat, through her years working as a legal advisor and management consultant, Cynthia has now accumulated two decades of international experience. She has lived in France, the U.K., the U.S., North Africa, and the Middle East, besides her native Australia, and she speaks three different languages.
In addition to her consulting work, Cynthia is a successful keynote speaker, podcaster, and best-selling author. Her most recent book, which was published in 2021, is called Business Beyond Borders: How to Take Your Company Global.
In this interview, I talk with Cynthia about how the pandemic has affected her consultancy and her clients' international business efforts, and we dive into some of the top takeaways from her new book. Tune into our conversation!
Links:
*As a listener of The Worldly Marketer Podcast, you can use the special discount code wmpodcast to save $100 when you register for GALA's next Annual Conference, happening from April 24-27, 2022 in San Diego, California. Or, if you're planning to attend the conference virtually, you can use the discount code wmpodcastv to save $25 off the virtual rate.
Find this episode on Apple Podcasts, Google Podcasts, Stitcher, or Spotify!