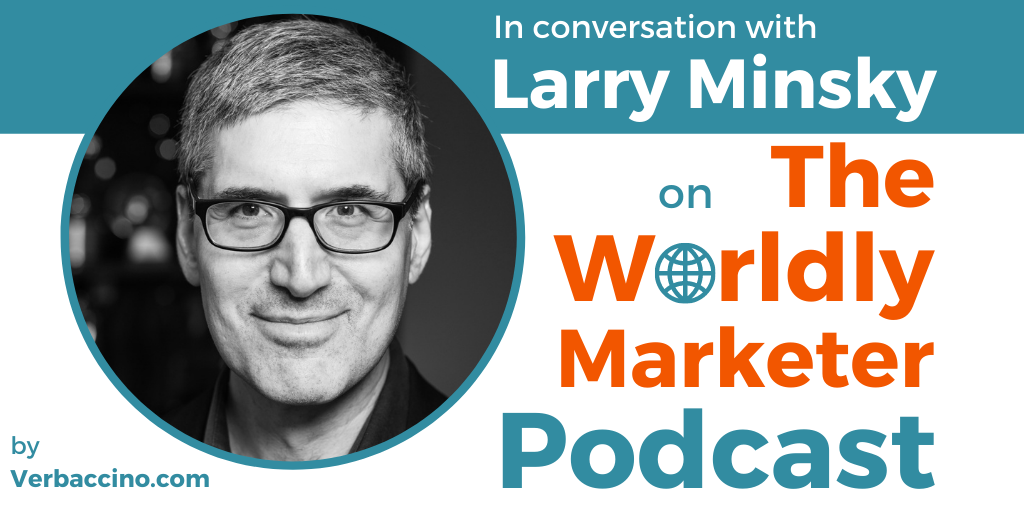 (Length: 51 minutes)
Laurence (Larry) Minsky is an advertising & marketing consultant with clients throughout the globe. He is also a full-time Associate Professor in the Communication Department at Columbia College Chicago. With a background in psychology, Larry started his career as an advertising copywriter over 35 years ago. He went on the become a creative director and marketing strategist, and eventually launched his own consultancy in 2003.
Over the course of his career, Larry has worked with for many of the world's top brands. He is known for developing effective cross-channel solutions that boost marketing ROI for his clients, and his work has been recognized with more than 125 industry awards. His client experience ranges from the Fortune 500, to startups and non-profits. Some of the global brands he has worked with include Amazon, GE, Kraft, McDonald's, and Unilever – to name just a few.
Last but not least, Larry is a successful author. His articles have been published by the Harvard Business Review, the European Business Review, and MarketingProfs, among others. He is also the author and co-author of several books on marketing & advertising, most recently Global Brand Management: A guide to developing, building and managing an international brand, which he co-authored with global branding expert Ilan Geva.
Links:
Find this episode on Apple Podcasts, Google Podcasts, Stitcher, or Spotify!