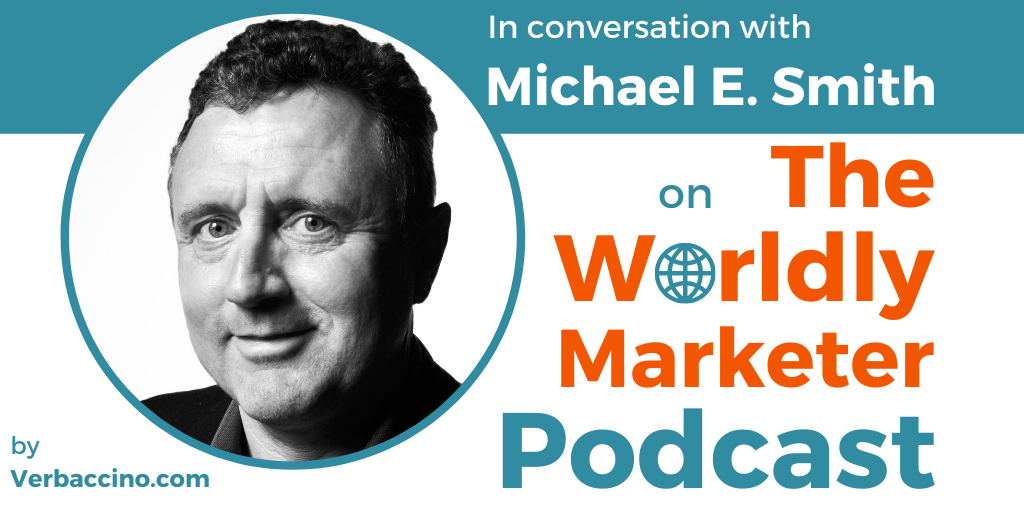 (Length: 55 minutes)
Dr. Michael E. Smith is an applied cognitive neuroscientist and consumer insights professional, who studies the connection between brain function, human behaviour and the decisions we make as consumers. Based in San Diego, California, he is the Founder and Principal Scientist at Adaptation Research, a boutique consultancy that he launched in 2017. He is also an Advisory Board Member at CloudArmy Neuro, a Vancouver-based software company that provides on online neuro-powered marketing research platform.
Before starting his own firm, Michael served as Vice President of Consumer Neuroscience at Nielsen, the market-leading consumer research firm. Previous roles include that of President at CorTechs Labs Inc, a medical devices company; Program Director in Cognitive Neuroscience at the US National Science Foundation; and Principal Neuroscientist at SAM Technology, where he directed research programs in the field of Neuroergonomics.
I've had the pleasure of featuring Michael on this podcast once before, on episode #095, when we discussed how consumer neuroscience applies to global marketing. In his current work, he is focused on identifying how the latest insights into human behaviour and consumer decision-making can help speed the transition to a more circular economy. And on that topic, he recently published a book called Inspiring Green Consumer Choices: Leverage Neuroscience to Reshape Marketplace Behavior.
In this in interview, Michael discusses the reasons behind the global "intention-action" gap when it comes to sustainable consumer behaviours, why consumer habits are so difficult to change, and how green brands can become more competitive in the marketplace. He also explains why the value proposition of a green brand may need to be adapted for different cultures, why brands should avoid greenwashing at all costs, and how marketers and policy makers can work together to incentivize greener consumer choices.
You won't want to miss this fascinating conversation!
Links:
*As a listener of The Worldly Marketer Podcast, you can use the special discount code wmpodcast to save $100 when you register for GALA's next Annual Conference, happening from April 24-27, 2022 in San Diego, California. Or, if you're planning to attend the conference virtually, you can use the discount code wmpodcastv to save $25 off the virtual rate.
Find this episode on Apple Podcasts, Google Podcasts, Stitcher, or Spotify!