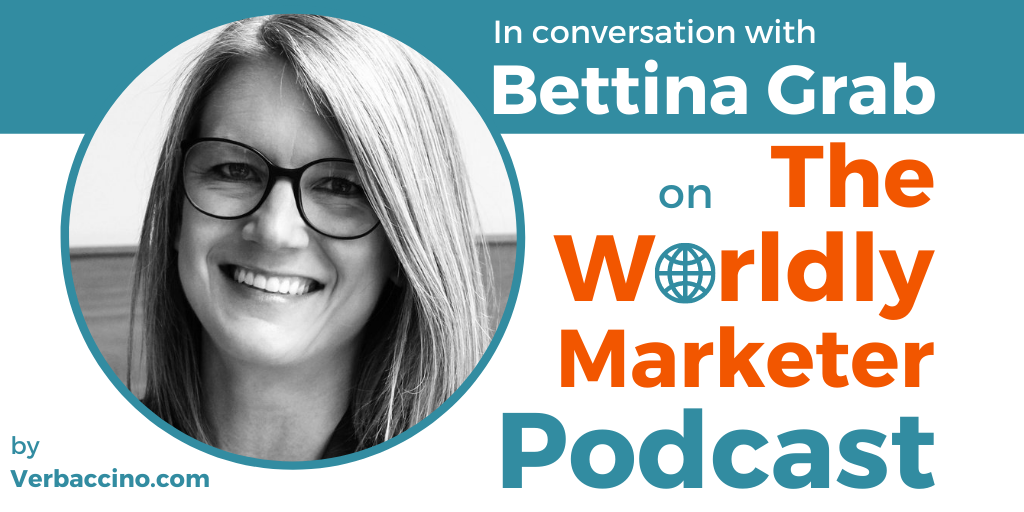 (Length: 53 minutes)
Bettina Grab has over 15 years of experience in global B2B tech marketing. She is the President at Alder & Co., a leading marketing agency that works exclusively with cleantech and climate-tech companies. Founded in 2014 and headquartered in Portland, Oregon, Alder & Co.'s mission is to advance the adoption of climate technologies until they become universal.
Originally from Germany, Bettina has a background in communication sciences, international relations, and journalism. She began her marketing career in 2004, and worked at some large German IT & media enterprises, before relocating to London, U.K., in 2011.  There, she had a chance to hone her expertise in global marketing and global brand management at a couple of international outsourcing and offshoring companies.
Then, just before the beginning of the COVID-19 pandemic, Bettina relocated to the U.S., and settled down in the San Francisco Bay area. There, she founded her own marketing consultancy, which focused on serving Cleantech and climate tech companies. She also launched a blog and eco-activism platform called bluegreen.blog. Finally, in 2021, she joined forces with fellow west-coast agency owner Melanie Adamson, when she had the opportunity to take on the role of President & Partner at Alder & Co.
In her role at Alder & Co., Bettina now drives business development for the agency and advises clients on growth marketing strategies. She is also a guest lecturer for cleantech marketing at the Presidio Graduate School in San Francisco, and serves as Cleantech Open's National Marketing Chair. Along with Melanie Adamson, Bettina is also the co-founder of ToFu, a substack newsletter and membership community for cleantech and climate tech marketing professionals.
In this interview, Bettina talks about why she's so passionate about her work, how good marketing empowers climate tech companies to make a bigger impact, why B2B marketing strategy may need to differ significantly for the U.S. versus the U.K. or Germany, what current trends she has noticed in the nascent field of cleantech marketing, and how North American scale-ups should approach their expansion into Europe. Tune in!
Links:
* As a listener of The Worldly Marketer Podcast, you can use the special discount code wmpodcast to save $100 when you register for GALA's next Annual Conference, happening from April 24-27, 2022 in San Diego, California. Or, if you're planning to attend the conference virtually, you can use the discount code wmpodcastv to save $25 off the virtual rate.
Find this episode on Apple Podcasts, Google Podcasts, Stitcher, or Spotify!