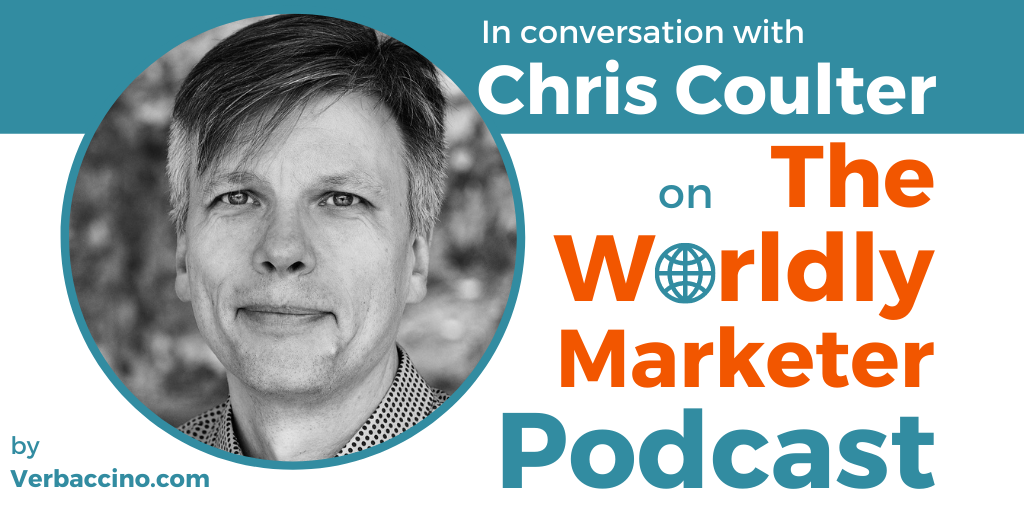 (Length: 48 minutes)
Chris Coulter is the CEO at GlobeScan, an international insights and advisory consultancy that works at the intersection of brand purpose, sustainability, and trust. Founded in 1987 and headquartered in Toronto, Canada, GlobeScan's purpose is to co-create a sustainable and equitable future. It partners with leading businesses, NGOs, and governmental organizations to deliver insights that guide decision-making, and to build strategies that contribute to a sustainable and equitable world.
More than three decades into its mission, GlobeScan now has a global network of experts, as well as offices around the world, including in Cape Town, Hong Kong, London, Mumbai, Paris, San Francisco, and São Paulo. GlobeScan is a participant of the UN Global Compact, and it is also a Certified B Corp.
Based at GlobeScan's headquarters in Toronto, Chris has over 15 years of experience in providing evidence-based counsel to leadership organizations at the nexus of reputation, brand, and sustainability. He is a specialist in international relations, and has lived and worked in North America, Europe, and Asia.
Besides his role as CEO at GlobeScan, Chris is the Director of the GlobeScan Foundation, a Board Member at CBSR (Canadian Business for Social Responsibility), a Council Member at SustainAbility (a think tank), and a Board Member at Good World Solutions. Along with David Grayson and Mark Lee, he is also the co-author of The Sustainable Business Handbook: A guide to becoming more innovative, resilient and successful, published in February 2022.
In this interview, Chris talks about how GlobeScan is working with partners around the world to accelerate the transition to a more sustainable global economy, and what trends he's seeing among big multinationals when it comes to setting and reaching ESG targets. He also shares his insights into why it's so important for global-minded companies to take a long-term view of growth, and why markets outside their comfort zone may in fact hold the biggest future opportunities. Last but not least, he shares some of the top takeaways from his new book. Tune in!
Links:
* As a listener of The Worldly Marketer Podcast, you can use the special discount code wmpodcast to save $100 when you register for GALA's next Annual Conference, happening from April 24-27, 2022 in San Diego, California. Or, if you're planning to attend the conference virtually, you can use the discount code wmpodcastv to save $25 off the virtual rate.
Find this episode on Apple Podcasts, Google Podcasts, Stitcher, or Spotify!