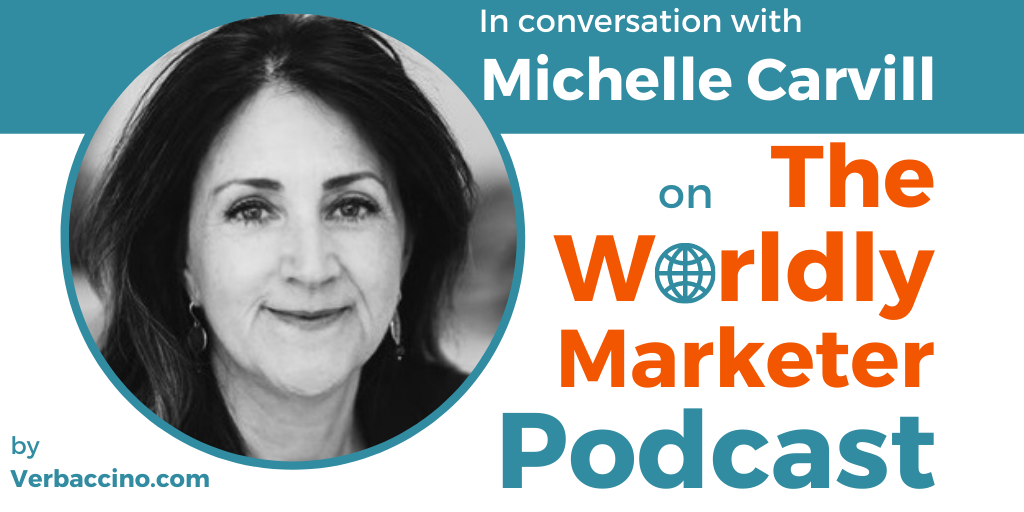 (Length: 65 minutes)
Michelle Carvill is a strategic marketer and entrepreneur, as well as a successful speaker, podcaster, and author. Her latest book, published in 2021, is called Sustainable Marketing – How to Drive Profits with Purpose.
In parallel to the book, which she co-authored with Gemma Butler and Geraint Evans, she has developed training programs for the Chartered Institute of Marketing to ensure that sustainability is firmly on the marketing education agenda. Michelle has also developed a certified "Carbon Literacy Training for Marketers", and she is creating conversations around sustainable marketing through the podcast she co-hosts called Can Marketing Save the Planet?
Based in the U.K., Michelle began her career in marketing over three decades ago. Today, she has numerous awards and recognitions to her name, and is leading her very own digital agency, Carvill Creative, which she founded in 2002. As an agency owner, Michelle's focus is on helping organizations to develop a strong digital presence through robust and highly human digital and social-media marketing strategies. She also leads a social enterprise called The Preventative Healthcare Service, and she's a Co-Founder & Partner at The Online Digital Academy.
Through her body of work and her Sustainable Marketer Manifesto, which is a sort of Hippocratic oath for responsible marketing, Michelle is at the vanguard of the movement to make marketing a force for good. She believes that the need to focus on sustainability has never been more urgent for businesses and marketers. In her view, there's no one better placed to affect change, align with and influence customers, and drive hope for a better, more sustainable future, than an 'educated and aware' responsible marketer.
In this interview, Michelle talks about how consumers' expectations around sustainability have evolved over the past 30 years, how brands around the world are rising to the challenge, and why marketing professionals have a crucial role to play in creating a more sustainable economy. She also shares some key takeaways from her book, Sustainable Marketing.
Links

Find this episode on Apple Podcasts, Google Podcasts, Stitcher, or Spotify!