When it comes to business, entrepreneurship and marketing, there are so many excellent podcasts out there, it's impossible to keep up with them all. However, if you're looking for podcasts that deal specifically with "going global" in the Digital Age, the selection is much more limited. Still, these 10 podcasts make a great starting point if you're interested in a more international perspective on business and marketing. (Updated on May 31, 2016.)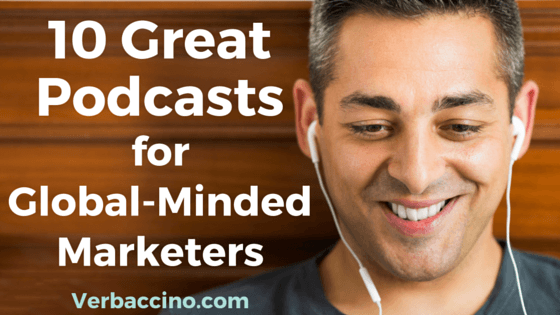 Produced by the McKinsey Global Institute, this podcast covers topics ranging from management strategy, technology and leadership, to marketing, operations and organization, even including the role of business in society. It provides valuable big-picture insights on the global trends affecting businesses today. Check out the episode on Exploding digital flows in a deeply connected world. Lots of food for thought.
---
There's no Podcast page on the Euromonitor International website, but there's a Soundcloud link near the bottom-left corner of the homepage, and you'll also find this podcast on iTunes. It has a large archive of episodes, and each one delves into a specific industry or trend, such as "Super-Cocooning" and how it's shaping consumer habits.
---
This is a brand new podcast, which sets out to feature some of the most creative minds in global marketing. In the latest episode, Jason Barrett, Founder & CEO of Social Talent, talks about how to make friends and influence people if you're a global brand in 2016. Looking forward to more episodes, Elliot!
---
This podcast is "designed to help fashion e-commerce owners and start-ups grow their business internationally." Take for instance episode 59, where Luna talks to Felipe Venetiglio, Founder & CEO of Dujour App, about the particular subtleties of the fashion market in Brazil. The iTunes feed seems to be having some problems at the time of writing, but you can also access this podcast via Stitcher.
---
Michael "China Mike" Michelini provides "an unbiased, no B.S. source of information for you to open, operate, and grow your international business from Hong Kong. And even if you're not planning to do it from Hong Kong, much of the information and interviews are fun and informative." Check out the episode with Mike Bellamy, Founder of PassageMaker Sourcing Solutions, who takes you on a deep dive into Transfer Pricing Between China, Hong Kong, and Your Home Market.
---
This is another great podcast for anyone who is thinking about doing (or is already doing) business in China. In episode 32, Thomas Graziani of Walk the Chat shares some WeChat Marketing Strategies for Chinese Business Success – WeChat being the social network that has become ubiquitous in China and functions as so much more than just a messaging app.
---
Whether you're working in an international team or dealing with clients from other countries, developing a cultural I.Q. is crucial to the success of any global business. Don't miss Christian's chat with Erin Meyer, author of "The Culture Map", for some real-life examples of intercultural misunderstandings that she has dealt with in a business context.
---
This is another podcast about how to build your cultural competence in today's global business environment. In each episode, Chris interviews a prominent guest who shares his or her experiences around cultural pitfalls and how you can avoid them. In episode 54, for instance, Trajan King provides some first-hand insights on What Startups Are Facing Internationally.
---
You don't have to be a language geek like me to find this podcast entertaining. Take for example the February 18 episode, where Nina Porzucki chats with polyglot comedian Eddie Izzard. Who knew Eddie can do stand-up comedy in English, French, German and Spanish? Equally surprising: he actually has some great, practical tips on how to internationalize your content for multilingual audiences. (Warning: this particular episode contains a bit of explicit language. Because, you know, stand-up comedy.)
---
Launched in May 2016, "Globally Speaking is a program for, from, and about language and localization professionals. And how we help global companies achieve their goals in international markets. We know what it's like to be in your shoes, and to face the constant challenges that come with communicating in dozens of different languages and regions." Hosted by Renato Beninatto and Michael Stevens.
---
And for a bonus item, here's the newest addition to the list:
Yes, this is my very own show about international and global marketing issues, launched in May 2016! Every week, I talk to a different guest expert to learn more about the challenges and the rewards of going global in the Digital Age. As more and more people around the world get connected to the Internet, even small brands can build an international customer base. So my mission is to explore how savvy SMEs can leverage today's global, social, multilingual marketplace to their advantage. Tune in via the Verbaccino website or on iTunes, and follow @WorldlyMarketer and #TWMPodcast on Twitter for the latest updates!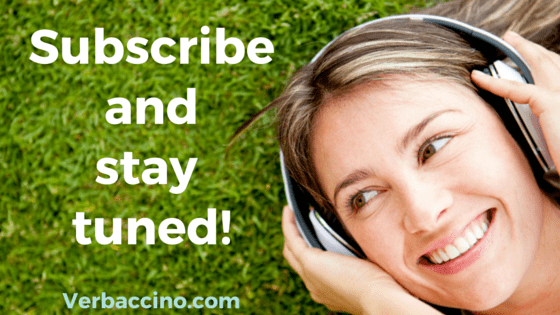 If you like what you hear, please leave a quick rating or review on iTunes. Thanks!
---
Well, that's my current list of recommendations. I've written before about how much I love podcasts. As a business owner and marketer, I find podcasts to be a truly valuable source of up-to-date information and inspiration. The medium of podcasting has unique advantages that only mobile, on-demand audio can bring to the table (or the gym, or the commute, or the park, or the laundry room). And for all the subscribe-worthy podcasts that already exist, there's still lots of room for more.
If you know other podcasts that would be of interest to global-minded entrepreneurs or marketers, please share them in the comments.
And make sure to join my mailing list, so you'll be the first to know when the podcast launches later this Spring! Together, we'll learn more about what works and what doesn't when you're on the road to going global.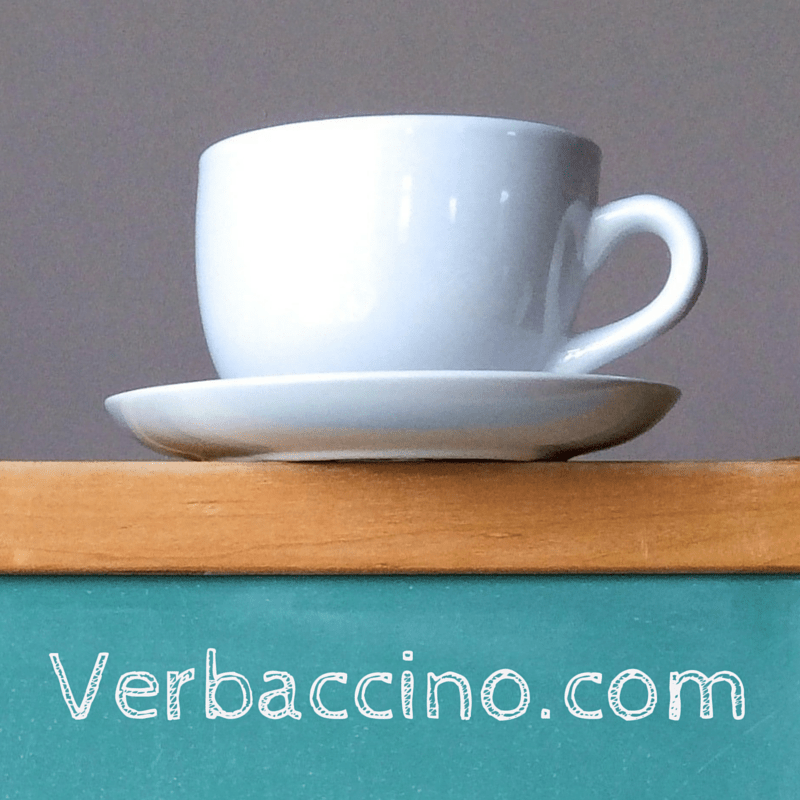 If you enjoyed this blog post and you know others who might enjoy it too, please share it using the social share buttons below.
You can connect with Verbaccino on social media: LinkedIn, Twitter, Facebook, Pinterest, Google+ and Instagram.
For valuable tips on how to grow an international audience online, subscribe to The Worldly Marketer newsletter. It's free!
Updated on May 31, 2016.