Whether you're a marketing professional or an entrepreneur looking to grow your business, it's smart to take an international perspective. Even if you're not ready to expand into foreign markets quite yet, you can plan for the future by keeping informed of international trends and by learning about other people's experiences. These days, there's lots of valuable information available online. Here are some of my favourite free resources, ones that I've found particularly helpful. All of them add new content on a regular basis, so you'll want to keep them bookmarked!
Too busy to visit all these sites on a regular basis, let alone figure out which articles are worth your time? No problem! The Verbaccino magazine on Flipboard  has you covered. It's a curated selection of articles, my "best of" reading list from expert sources like the ones above, and I update it several times a week. Topics include economic trends, demographics, technology, emerging markets, social media, marketing news, intercultural issues, translation, localization, and more. Check it out here and consider following!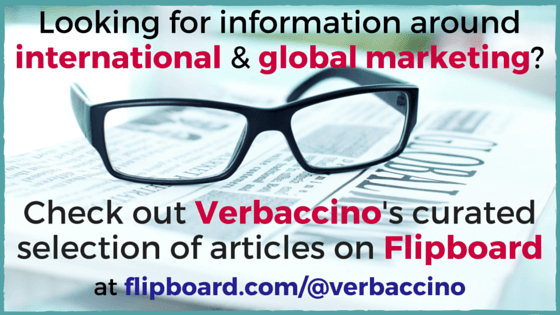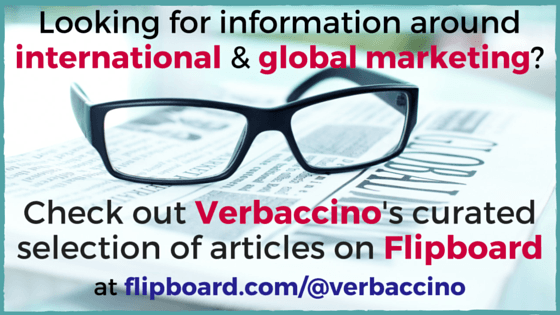 ---
But wait, there's more!
Bonus resource: Verbaccino's free monthly newsletter, The Worldly Marketer has an 'International & Global Marketing News' section that gives you a shortlist of recent articles, chosen from among my Flipboard picks. There's also a 'Social Tip of the Month', which offers practical advice on how to build an international audience on social media. And the #HolidayHeadsUp feature is a downloadable calendar that keeps you informed of major holidays and observances around the world for the coming month. Each entry includes a link to more information, so you can read up on whatever interests you.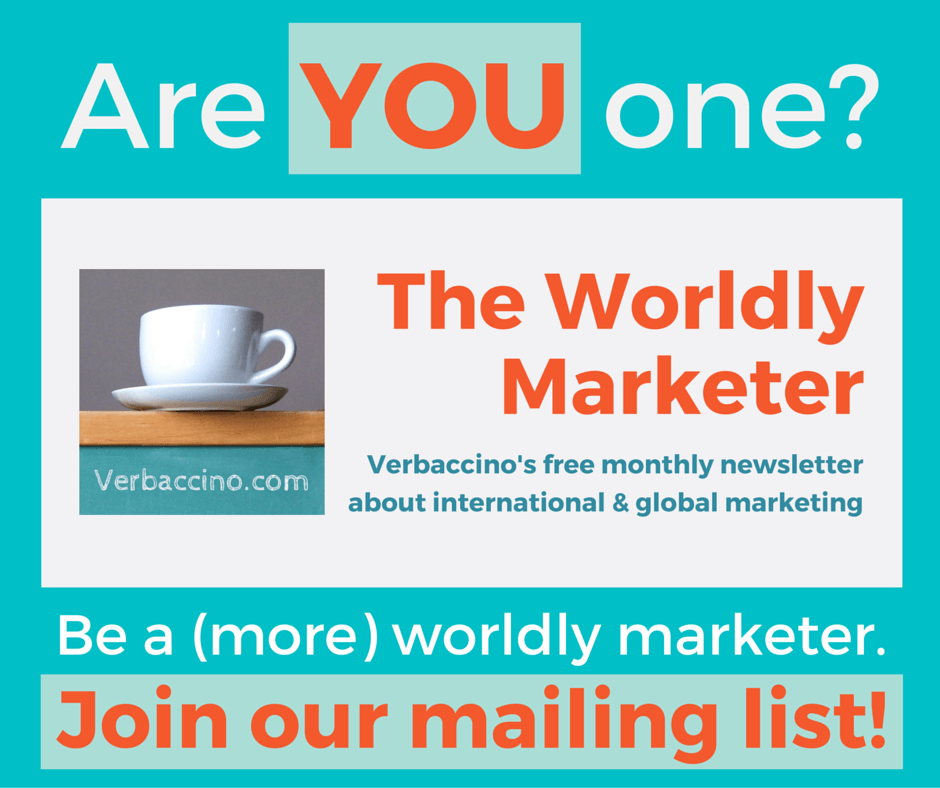 ---
OK, your turn. How do you stay current on issues around international and global marketing? What are your favourite resources for insightful, up-to-date information? I'm always looking for new sources, so please share!
Cheers,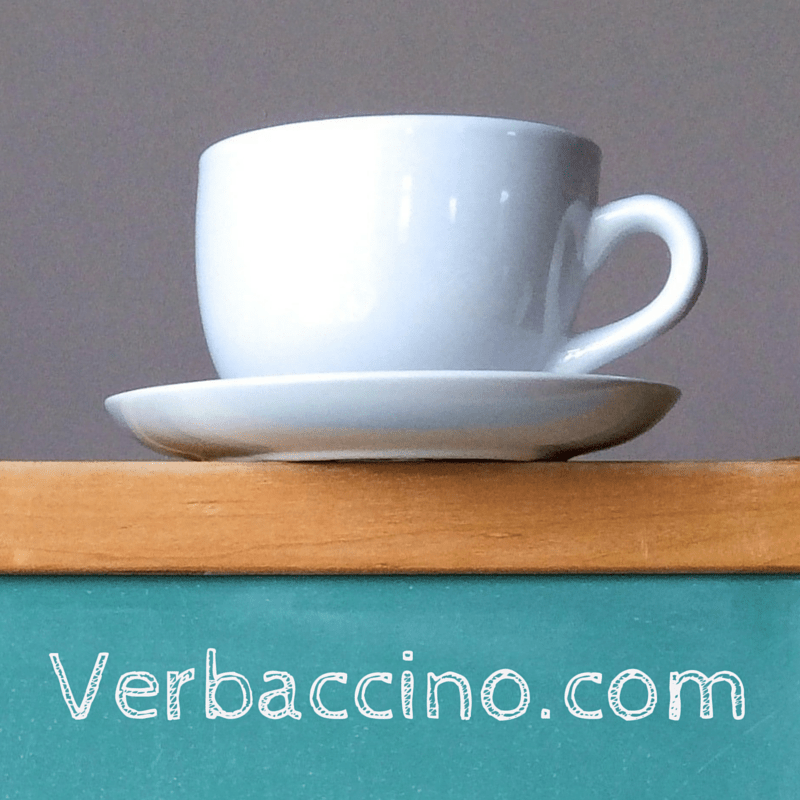 Did you enjoy this blog post? Do you know someone who might enjoy it too? Please share it using the social share buttons, below! Also, don't hesitate to send me your feedback. What are your thoughts on the topic? Share them in the comments section, and let's start a conversation.
You can connect with Verbaccino on social media: LinkedIn, Twitter, Facebook, Pinterest, Google+ and Instagram.
For valuable tips on how to grow an international audience online, subscribe to Verbaccino's monthly newsletter, The Worldly Marketer. It's free!